10 Best Beaches on Hvar Island
Known for being one of the most beautiful islands in the world, as voted by Condé Nast Traveler two years in a row, it is no wonder people cherish island Hvar for its natural beauty, historical heritage and traditional Mediterranean culture. Among its many wonders, Hvar island is also known to have some of the best beaches in Croatia, unspoiled by overtourism or development. Moreover, this popular Croatian island enjoys 2,760 hours of sunshine per year, which enables guests to enjoy the island in pre and post season equally as in those hot summer months.
Here are some of our top picks of best beaches on Hvar that will simply blow your mind!
Zaraće
Located in village Zaraće on the south side of island Hvar is the famous Zaraće pebble beach. The natural landscape with impressive rocky cliffs offers protection from both the wind and the waves. The beach can be reached by car and offers several popular restaurants that serve Mediterranean dishes and freshly caught fish. An idyllic setting with some of the clearest waters you have ever seen.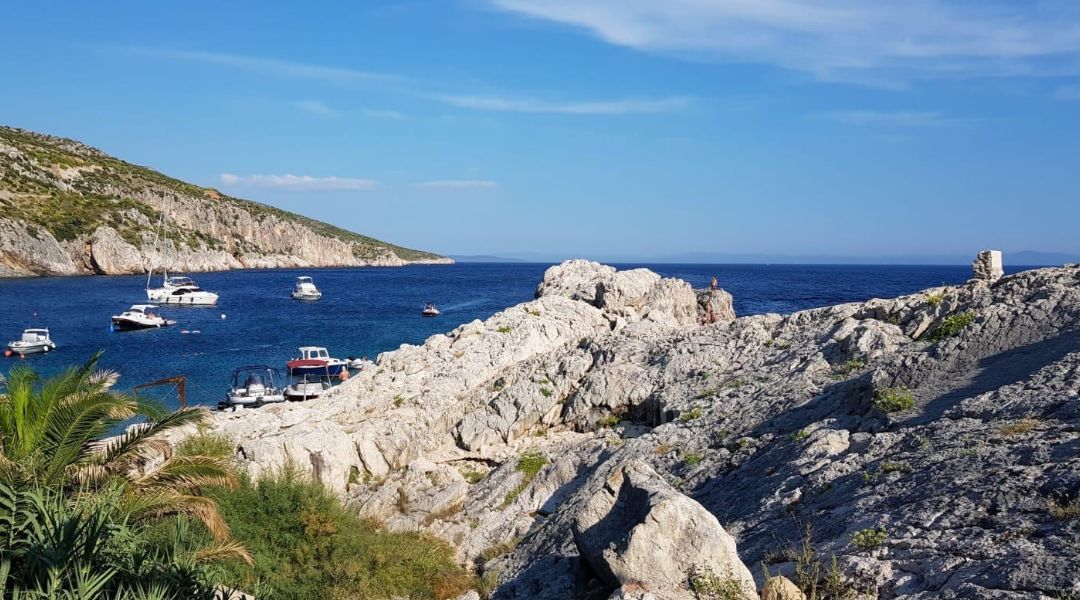 Palmižana
Located on the archipelago Paklinski Islands, a proclaimed protected nature park, you can find the divine beach called Palmižana. Our team can easily organize a private speedboat transfer so you can enjoy that little extra experience to your destination. Rich in lush greenery, the area features a beautiful swimming area. The island also has a grocery store, restaurants and popular bars.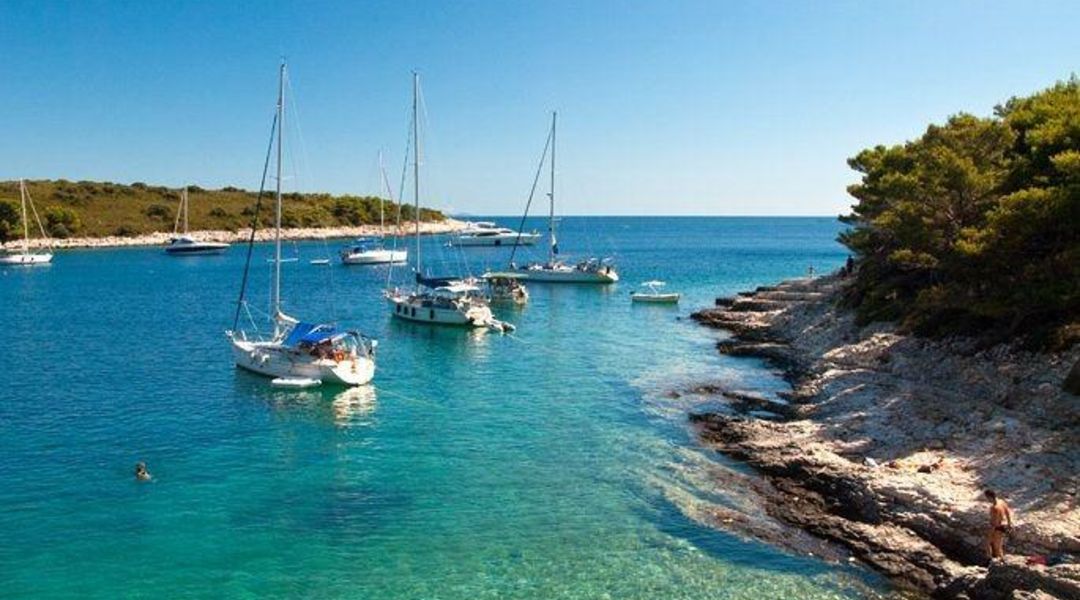 Photo: Visit-hvar.com
Dubovica
A must-sea beach! Also located on the south side of the island, this picturesque pebble cove is surely one of the most instagrammable beaches on the island, characterized by the majestic stone house that sits right by the sea. Also known as the location of the most recent commercial for Jean Paul Gaultier, this breathtaking beach will simply leave you in awe. Well worth the walk down hill, once you park your car by the main road!
Jagodna
A stunning hidden cove, between Ivan Dolac and Sveta Nedjelja, reachable by car through the tunnel of Pitve; an unpaved tunnel leading to sheer paradise! Jagodna bay is a gorgeous pebble beach encircled by steep cliffs that plunge into the crystal-clear sea. This charming yet secluded small beach is definitely worth the drive from which ever part of the island you are driving from.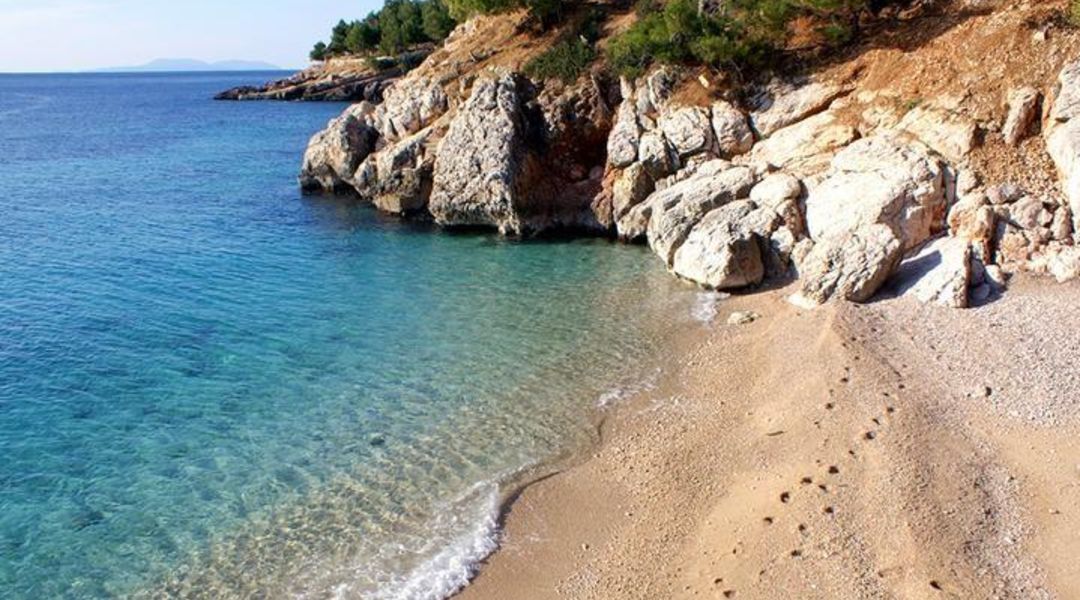 Photo: Adriatic.hr
Mala Milna
This captivating beach is located several kilometers from the city of Hvar, in a small village called Milna. From there, it is just a short walk to Mala Milna, a delightful pebble beach with azure sea. Surrounded by a fragrant pine forest, it also includes a couple of restaurants to dine in after swimming. The beach is also very popular for families with children.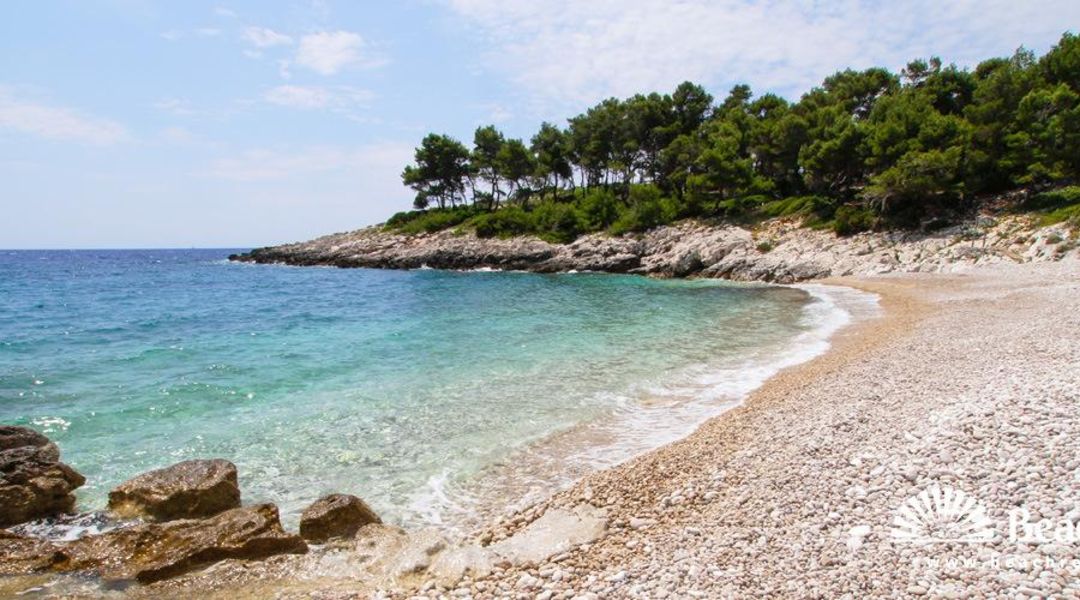 Photo: BeachRex
Zavala 
Zavala beach is an ideal place to visit if you would like to escape from the city crowds and indulge in untouched nature, scents of rosemary and lavender and picturesque landscapes all around. Located around 10 kilometers from Sveta Nedjelja, a village on the south side of island Hvar, it offers its visitors shimmering sea and fascinating sea life.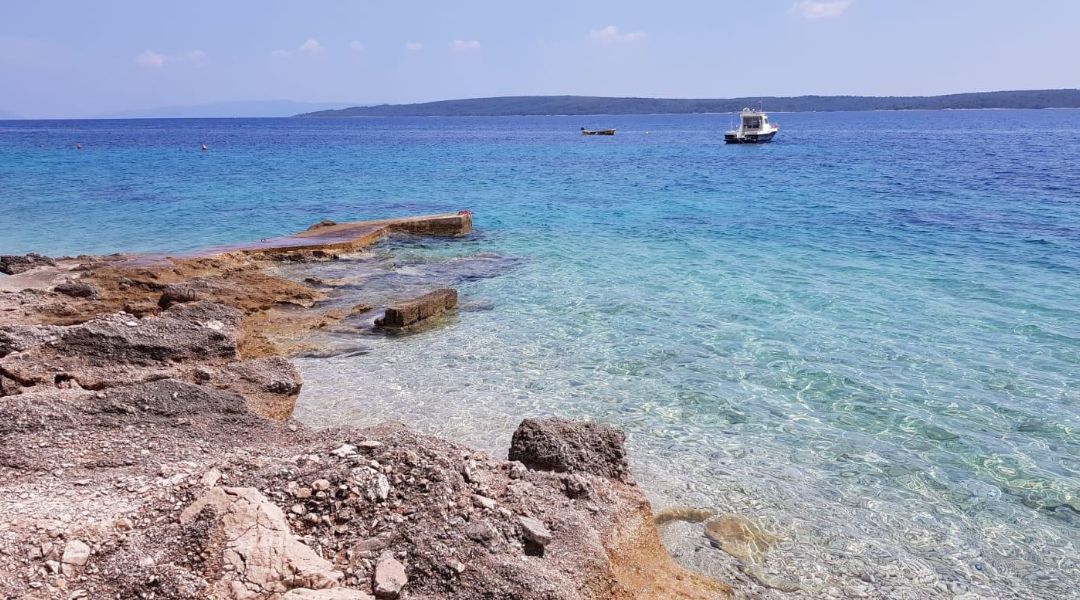 Grebišće
While many of Hvar's beaches are covered in pebble stones, the silkily sandy Grebišće is something completely different! Located 4 kilometers east of Jelsa, this sandy beach can be reached through the Grebišće campsite. The bay is both shallow and sandy underfoot – which is why it's such a popular place for families and children. Drinks and snacks are available at the beach bar, nestled beneath the pine trees.
Photo: Saarland Fernsehen
Soline
The beach that goes by the name of Soline is one of the most popular beaches or peninsulas in the town of Vrboska (also known as little Venice). The uniqueness of this whole area is that there are numerous pebble bays spread out on the south side and gorgeous flat stone plates on the north side. It is surely one of the few places where everyone can find a quiet corner in the summer sun to enjoy a peaceful swim in the crystal-clear sea.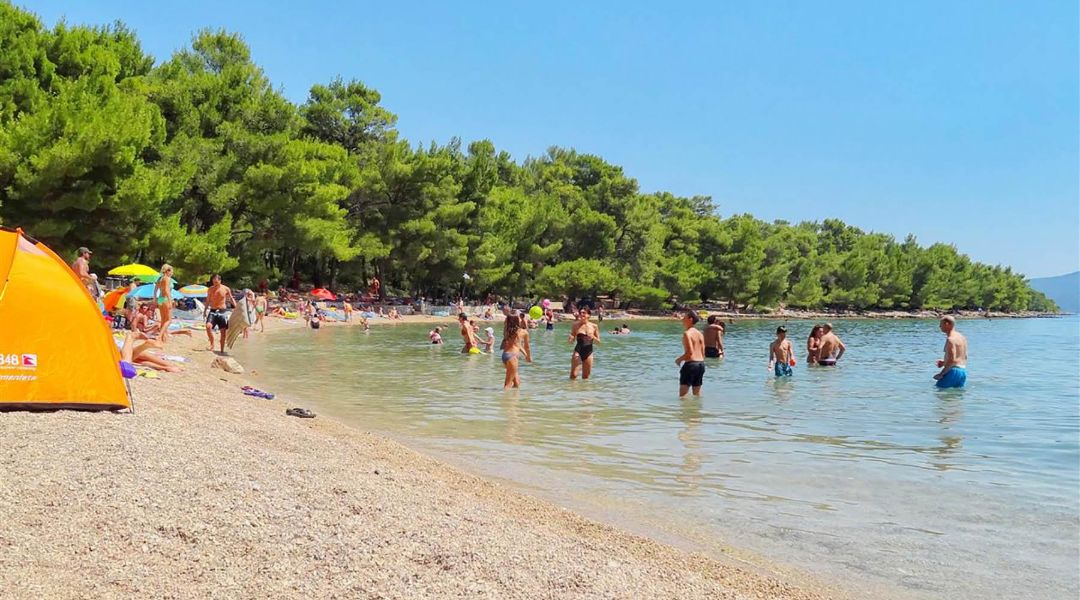 Photo: Kroati.de
Veli Dolac
A quiet bay located towards the Kabal peninsula on the north side of the island, several kilometers from one of the oldest towns in Europe, Stari Grad. Inclusive of beach pontoons with sunbeds, many visit Veli Dolac for the whole day. There is also a possibility to dine by the beach and enjoy spectacular views of the bay in front. We highly recommend trying the traditional Peka at the local restaurant.
Medvidna
Located below the picturesque village of Gdinj, close to Zastražišće on the southern side of the island, many enjoy the peacefulness of Medvidna bay. Far away from the rustle and bustle of the city, this little piece of heaven is all you can wish for during your holiday. Reachable by car, this charming place is abundant with flora and fauna – natural paradise at its best.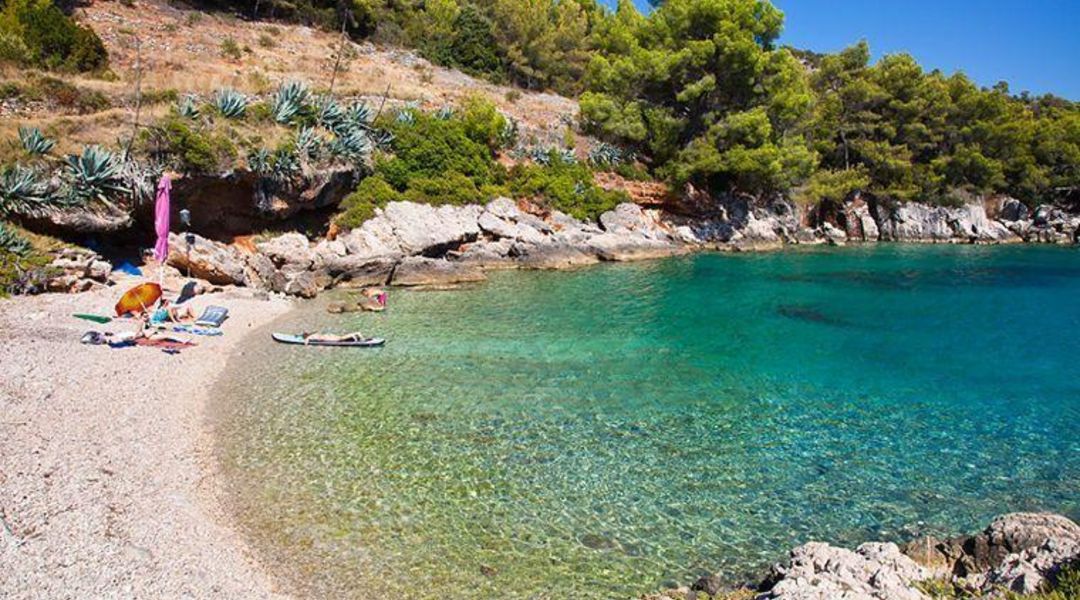 Photo: Visit-hvar.com